Jab Hai Marine are suppliers of hydraulic connectors to the Oil & Gas and mining industries in Western Australia. Jab Hai purchased the goBizzyService system in 2013 and commissioned additional customisations for their manufacturing/service business. A key requirement was to automate the generation of product certificates which was a very time-consuming task when done manually.  Integration with the Xero accounting package was also high priority. On 25/9/2015 we received this email.
"I don't know if I've ever told you a sincere thank you.

I've been here since 1am this morning processing vendor invoices, and it suddenly occurs to me how bloody sophisticated your system is.
I love it, It goes beyond us paying for it.

It is much appreciated. You are a star. Thank you for all the work you did prior to us even meeting."
JOHN FITZSIMONS
WA Sales Manager
JAB HAI MARINE PTY LTD

Hopkinson Painting employs a team of qualified tradesmen to deliver total decorating solutions for their residential and commercial customers in regional Western Australia. Michael approached goBizzy in 2014 to develop a custom database solution with mobile capability that would allow him to take measurements onsite and create professional quotes immediately. He also wanted his staff to enter time and materials using their mobile devices, to streamline the timesheeting process and save on administration. Here is what he said about his solution:
"Working with goBizzy on our FileMaker solution was a dream. Our consultant understood exactly what we wanted to achieve (probably due to my lengthy emails) and she went over and above to bring it all to reality. Having our own custom FileMaker solution for business has greatly improved the way our business runs. Having the ability to prepare, email and print quotes on site at the time of meeting with potential clients has not only impressed our clients it has increased our percentage of quotes into projects. Also having our team be able to add their daily timesheets directly on their iphones has cut down on paperwork and manual data entry by 100%, doing payroll has never been easier. At the end of the day if you are in need of a FileMaker solution for your business I recommend a conversation with goBizzy."
MICHAEL HOPKINSON
Owner/Manager
HOPKINSON PAINTING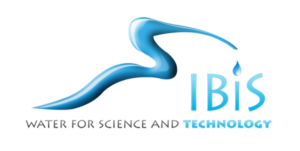 Ibis Technology are suppliers of laboratory water purification systems to a range of industries, both in Australia and overseas. Their business spans sales, manufacturing and service. The supply of pure water is mission critical to most Ibis customers (who include many major hospitals) so it is important to be able to respond to service calls any time, from anywhere. The ability to manage mobile service staff, access all relevant service histories and record service data onsite through a mobile device was critical to Ibis. Ibis Technology has used goBizzyService since 2012 to manage all aspects of their business including their domestic and export sales, imports, purchasing, manufacturing and service.
25 October 2015
" Like many small businesses, we need to purchase and sell stock, carry out scheduled servicing and maintain a service history for our customers.  When I went looking for integrated purchasing, invoicing and service history software there was none that suited us as a small business.  
What did I want from my mini ERP software? I wanted a system with no double entry of data, no duplication of effort and no paper – something that could integrate with my other systems (accounting, email, calendar) and produce PDF documents instead of printing. goBizzyService offers all this and more. It also allows us to do business in the office or remotely in one app.
With goBizzy, our equipment service business could not be leaner.  We can schedule routine services with email reminders and also adhoc "next service" reminders. Our techs enter all service data onsite to create invoicing and service history – no double entry, no paper! I simply review and create service invoices either in the office or remotely with a few clicks.  It's so quick and easy it allows me to optimise my cashflow with rapid invoicing.
Our goBizzy solution interfaces seamlessly with Outlook for email and calendars and with Xero to handle the accounting, saving double entry and reducing errors.
goBizzyService gives us
lean and efficient operations (process and staffing wise)
professional presentation
the ability to work anywhere
reduced time and errors (reduces staffing)
a review stage before final invoicing
guided process workflow "

GRAEME BURTON
Manager Sales & Service
IBIS TECHNOLOGY

12 October 2015
"Future Living Trust has been assisting parents to make long term secure plans for their son or daughter with a developmental disability for over 25 years.  Over the last 6 years the Trust has experienced significant growth.  This growth made it quite clear that operating a client base from Excel was no longer going to be sufficient.
As a not for profit Charity the Trust relies on donations, grants, bequests and volunteers so with limited resources and huge expenses attached to developing a user specific database the option of finding an experienced volunteer to assist seemed remote but worth the challenge.  The Trust advertised in early 2014 have been exceptionally lucky to find goBizzy. Our goBizzy consultant works professionally and is always reliable to assist with the development stage through to going live and following to iron out any bugs.  The Trust is immensely grateful for her help and understanding of the intricate structure of its services and clients to mould the FileMaker database to perform and save time for many years to come.
From the Board and Executive team at Future Living Trust we sincerely thank you for your time and expertise, it has been a pleasure working with you."
FUTURE LIVING TRUST
327 Cambridge Street, Wembley  WA   6014